Brad "Murdoc" Jurgensen Named General Sales Manager at HomeSlice Media Group
October 10, 2016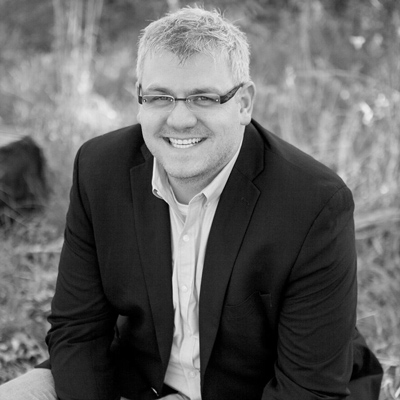 RAPID CITY, SD – HomeSlice Media Group announced this morning that its long-time Business Development head, Brad "Murdoc" Jurgensen, has been promoted to the newly-created position of "General Sales Manager" of the media and entertainment conglomerate. HomeSlice Vice President MaryAnne Whittle said the 35-year-old Jurgensen will oversee the sales efforts of the 6-station radio cluster, the digital agency (Rapid Digital Solutions), full-service advertising agency and HomeSlice Concerts & Events. "Murdoc brings high energy, charisma and creativity to everything he does," commented HomeSlice CEO Dean Kinney. "He knows this business, and our culture in particular, so he can hit the ground running. It feels like just the catalyst we need for the next step in our aggressive growth plan."
"One of the things that made this an easy choice for us," Whittle added, "is that Murdoc has been successful on many sides of the media business. Notably, he has been a programmer and on-air personality, so he fully understands our commitment to 'Live & Local,' he has managed other sales organizations and was an early adopter of digital and emerging media."
Whittle said the reorganization was partially due to the long-planned, semi-retirement of Michael Goodroad, who has been the Director of Sales for the Rapid City radio group for nearly twenty years. Goodroad, a legendary 40-year industry veteran, was inducted into the South Dakota Rock & Roll Hall of Fame in 2016, a year in which he was also awarded the coveted "Silver Medal" by the Black Hills Advertising Federation. While specific details are not being released at this time, Whittle said Goodroad will assume a part-time, executive suite position within the company in early 2017.
About HomeSlice Media Group:
The HomeSlice Group is a conglomerate of media and entertainment businesses operating primarily in the Black Hills of South Dakota.  The company owns and operates six radio stations in the Rapid City DMA, a digital marketing unit, an artist management firm, a full-service advertising agency and a bar/restaurant and live entertainment venue.  HomeSlice was formed in 1994 and has a history steeped in the concert business, currently producing or managing talent for more than 500 shows per year across 12 states.
Its market-leading cluster of radio stations includes KAT Country 98.7, Hot 93.1, 93.9 The Mix, 100.3 The Fox, Smash Hits KKLS, and KBHB – The Big 81.  The newest addition to the HomeSlice Media portfolio is Rapid Digital Solutions, the premier digital media agency in western South Dakota.
The company is the world-wide exclusive Licensing Agent of the Sturgis® Motorcycle Rally™ and also operates a year-round bar/restaurant and live music venue, the Loud American Roadhouse.  HomeSlice is one of the largest media/entertainment employers in the region with primary offices in both Rapid City and Sturgis, South Dakota.