(Rapid City, SD) Hundreds of people representing Black Hills-area businesses converged at the Holiday Inn Rushmore Plaza in Rapid City yesterday for the Rapid Digital Summit, a testament to the importance every small business now places on digital advertising and marketing. The two symposium sessions were led by HomeSlice Media subsidiary Rapid Digital Solutions, the only Google Partner in western South Dakota. In addition to the HomeSlice team, four Google executives flew into Rapid City for the event, spending the week with the leadership team, account executives, and clients of Rapid Digital Solutions.
Chris Hornick, Digital Media Director at HomeSlice Media Group, started off the day with a presentation titled "Reaching Your 1%." Hornick primarily focused on effective ways to utilize social media platforms to reach and interact with highly targeted customers. He also shared compelling statistics, such as Facebook's stunning 1.7 billion users, including 83,000 users in the Black Hills region alone. Next was an entertaining media mix seminar provided by Brian Maruska, the Digital Sales Director at Rapid Digital Solutions. Maruska walked the group through a series of facts and myths about both traditional and digital media before demonstrating how businesses can effectively use both to achieve marketing objectives.
The keynote speaker was Google's Josh Weum with the comprehensive "Business Development in a Digital Age" workshop. The wide-ranging seminar included strategies for each of the four game-changing levels of a "micro-moment," defined by Weum as "an intent-rich moment when a person turns to a device to act on a need – to know, go, do, or buy." He also regaled the audience with cutting edge products that are just now coming onto market, including Click to Message Ads and the YouTube Director for Business app. Later, Weum introduced two co-workers in his Tempe, AZ Google office: Richard Rondon and Jaurex Vasquez, explaining the pair worked directly with HomeSlice Media's Rapid Digital Solutions. Weum added that Google has these direct, personal relationships with only 5% of the agencies in the United States, and that HomeSlice is the only Google Partner in western South Dakota.
Chris Hornick said he was pleased with the day. "I can't thank our Google Partners enough for their ongoing guidance and friendship. We don't take for granted the financial and time investment to fly up and spend the week here. I also want to thank all of the businesspeople who took time out of their busy schedules to come," Hornick continued, "as well as everyone in our digital unit, event department, and radio stations who came together to make it a great day. And I can't forget the Holiday Inn Rushmore Plaza. Everyone at the hotel made it a stress-free day. They executed perfectly."
HomeSlice is said to be in talks with Google about a Black Hills Tourism-based Summit in early 2017.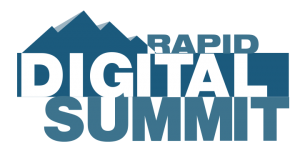 FOR MORE INFORMATION:
Chris Hornick
Director of Digital Media
Chris.Hornick@theHomeSliceGroup.com
Brian Maruska
Digital Sales Manager
Brian.Maruska@theHomeSliceGroup.com