Music and entertainment have been fundamental building blocks that have helped shape and define what the HomeSlice Group has grown into today. Since the company's inception, strong relationships with artists have been a key to building what is now a network that extends nationwide. With nearly two decades of experience in the entertainment industry, the HomeSlice Group has worked with hundreds of bands in a variety of different capacities. Through the years, the company has been in nearly every conceivable position in the live music touring industry however, artist management is where the HomeSlice Group's unique combination of skills and experience put them in a position to excel on an elite level.
HomeSlice Artist Management is proud to count amongst their clients a talented core of highly successful bands.
Call us at 1 (800) 689-7469 to book one of our artists.
Our Artists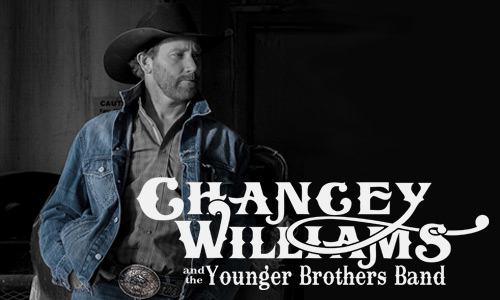 CHANCEY WILLIAMS AND THE YOUNGER BROTHERS BAND
With humble beginnings in Moorcroft Wyoming, this authentic Country Band is exploding onto the music scene. The band is on tour supporting their third album "Echo" but still finds time to cover a wide range of crowd pleasing covers. In recent news Chancey Williams will be in a A&E TV Show Pilot. The band has had success after success and has shared the stage with such acts as Lady Antebellum, Miranda Lambard, Rodney Atkins, Craig Morgan, Phil Vassar, Clay Walker, Casey Donahew, Stoney Larue and Chris Ledoux.
---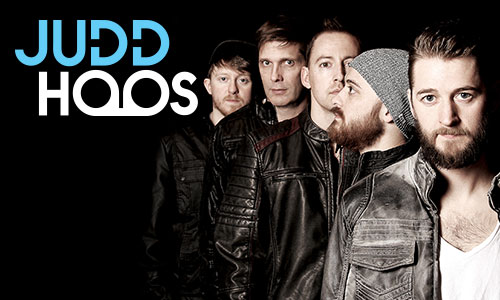 JUDD HOOS
There simply isn't another band like Judd Hoos in the USA. Nobody brings a light show and audio system to small to medium sized markets and puts on a true rock concert like Judd Hoos. The band has had radio success with their latest two single "Billboard" and "Breathe In". Their ability to cover decades of rock, country and pop music always leaves the audience guessing 'What will they do next?
---

Ric Todd
Ric Todd has toured the world as a multi-instrumentalist, presently for the regional rock/pop band Dirty Word. He is also an acclaimed writer, who co-wrote "Sticks and Stones" with Minneapolis musician Tim Mahoney. The pair won the Adult Contemporary category of the 2010 International Songwriting Competition.
Ric's debut solo EP, Drawing Lines, set to drop nationwide on November 1. The record was produced by sought-after, independent producer J. Hall and includes an appearance by Facedown recording artist Shane Ochsner, leader of the critically acclaimed band, Everything in Slow Motion. "Ric Todd is a multi-platform endeavor," explained Kinney, "we expect to be successful in publishing, licensing, merchandising, touring, literally every side of the music business, but our focus right now is clearly on Drawing Lines."
---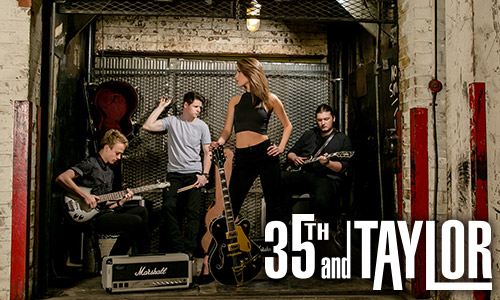 35th and Taylor
Formed in June 2011 by current original members Evan Kaler, Anna Taylor, and Evan's little brother Jacen. In December 2013 the band became a five piece with the addition of Jack Osborn and Max Miller. The band enjoys and performs an eclectic variety of music ranging from Etta James and Elvis to Green Day, The Beatles, and Lorde. 35th and Taylor has been a feature of various local media as well as having original songs played on Sioux City's Z98 Under Ground radio program.
---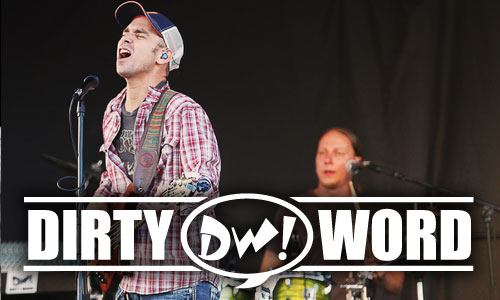 DIRTY WORD
Dirty Word is THAT band. The one that leaves audiences on their feet, stunned and literally begging for one more song. Dirty Words' playlist is a virtual library of hits that leaves no genre untouched including top 40 pop, soulful funk grooves, rockin' country and classic rock and pop hits that can span five decades.
---

Bryan Loweree
HomeSlice Artist Management Vice President, Shane Funk, announced this morning that the firm has signed former 32 Below frontman, Bryan Loweree, to its roster as he embarks on a solo country music career. Loweree is currently finishing up the summer tour with 32 Below and his last date with the band will be at The Windbreak in Fargo on September 14.
Loweree, a California and North Dakota native, has been performing in the upper Midwest for the last seven years, primarily with the well-known regional success, 32 Below. "I love that band and will always hold it high in my heart," he said, "but now is the time for me to really explore my soul as a singer – songwriter and forge my own path. The team at HomeSlice has my back. I find comfort in knowing they believe in what I have to offer. I couldn't be more thrilled to start my solo career with my friends at HomeSlice."
"I've been here eighteen years and I think I can count on one hand the number of artists we have pursued," Shane Funk commented, "We believe in super-serving a highly select number of clients. But when someone like Bryan Loweree decides he is going to launch a solo career, that makes you pay attention." Funk said this project has the luxury of focusing on original music. "It sounds funny, but often times in the day-to-day of this business, booking shows, playing shows, going to meetings, doing press, a person lets the music almost become the junior partner. That isn't going to be the case, here. Bryan has songs, is writing songs and will be writing with others. Loweree quickly agreed, "I'm going to record music I believe in and then take my guitar and go play it for anyone who will listen," he said. "I think I have something to say that people will relate to."
HomeSlice's Andy Young, himself the lead guitarist for Judd Hoos, will play a major role in working with Bryan. "The guy has a presence about him and demands a crowd. He's the life of any party, on or off the stage," said Young, "but it will be his talent and drive that sets him apart. We're really looking forward to this."
The 33-year-old Loweree started his musical career playing drums at the age of 10. Since then he has performed in bars, amphitheaters, stadiums and has charted original music on iTunes. Along the way he was also the kicker at Jamestown College and has recently become a pilot. "Knowing I have the 100% support of my wife, Brittney, gave me the courage to fly airplanes and chase my dreams in every way. I owe everything to her." Loweree said.