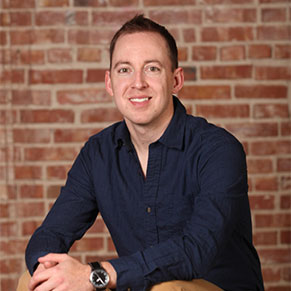 (Dallas, TX) – Rapid Digital Solutions, subsidiary of HomeSlice Media, has been invited to participate in Google Elevator, a premier business acceleration training session that is available only to a select group of badged Google Partner agencies.
Rapid Digital solutions is excited to announce that our Director of Digital Media, Chris Hornick, is one of only 30 people nationwide to participate in September's Elevator session, with only six sessions being held this year. While in Dallas, Hornick will have the opportunity to hear from Google's business experts and receive training on strategic planning and sales, followed by months of individualized one-on-one business coaching.
"Staying on top of digital trends can be difficult; having a partnership with Google helps give us a clear vision on how we can best serve our customers. Advanced digital classes based on strategy and not the day-to-day technical aspects are rare to find, so being invited into the program is really exciting," said Hornick.
HomeSlice Vice President of Broadcast, MaryAnne Whittle, added, "We are excited for what this exclusive training means for Rapid Digital Solutions, and especially what it will mean for our clients. We are constantly striving to stay on the cutting edge of the ever-changing media landscape. This training will help further our goals as a company and the individual goals of our clients, so that we can continue serving them to the absolute best of our ability."