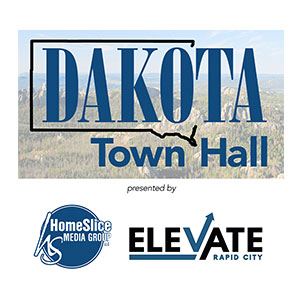 Need a podcast that follows all of the West River politics in South Dakota? Live debates, cracker barrels, town halls and more. All on Dakota Town Hall. Presented by The HomeSlice Media Group and Elevate Rapid City. Hosted by Murdoc, Noah, and Jake.


Dakota Town Hall Hosts
Murdoc Jurgenson
Murdoc has over twenty-three years of experience in emerging and broadcast media and events, digital advertising, and data/attribution. Along with that expertise came a radio personality, music director, podcaster, and magazine publisher, among other jobs that can't be named in most corporate biographies. They once let him try to announce a rodeo with little success. Murdoc is currently serving as the President of The HomeSlice Group – a diverse company with a focus on events, media, and entertainment. He also hosts a weekly podcast called "The Book of Murdoc"
Jake Schoenbeck
Jake was born and raised in Northeastern South Dakota and attended University of Minnesota Carlson School of Management where he earned his Bachelor of Science in Business (BSB). In 2019, Jake returned to South Dakota where he works today at Plains Commerce Bank in Sioux Falls as a Senior Internal Auditor. In 2022 Jake came up just short in an election to represent District 2 in the State House. Jake was quite literally bottle fed on the State Senate floor and has been involved in politics ever since. Jake is also an avid golfer as well as a craft beer enthusiast.
Noah Greble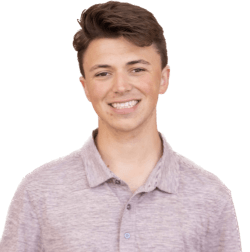 Noah is a student, golfer, political consultant, and just overall nerd. He grew up here in SD, and currently lives in the Sioux Falls area. When he's not being a political junkie, you'll probably find him on the golf course, hunting, or anywhere outside. Fun fact: Noah had a ski accident a while ago where he broke both of his legs at the same time (right before Christmas too- bad deal).
Crackerbarrel Livestreams