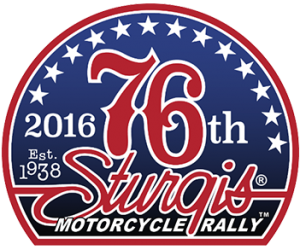 The HomeSlice Group announced this morning that it has reached a deal with Snapchat through which Snapchat will cover the famous Sturgis® Motorcycle Rally™ via their Live product.
The Live Story will be a curated compilation of photo and video Snaps taken by Snapchatters on the ground at the 76th Sturgis® Motorcycle Rally™ on Sunday, August 7th. Content will be submitted from the City of Sturgis, HomeSlice, entertainers, performers, landmarks, concert venues and, most importantly, bikers themselves.
This year's official partnership builds upon the conversations that took place last summer between HomeSlice and Snapchat. Last year's Live Story, titled "Motorcycles in Sturgis", reached millions of Snapchatters in the United States. "This year, we're excited to go to the next level in partnership with Snapchat to give that community an official experience that accurately brands this event to the world." said Andy Young, the HomeSlice executive in charge of the Snapchat relationship. "This is such a valuable opportunity to connect with the coveted millennial audience that brands nationwide are trying desperately to reach and communicate with."
Snapchat has over 100 million daily active users that view over 10 billion videos on the platform every day and 60% of 13-34 year old smartphone owners in the U.S. also identify as Snapchatters. Young elaborated, "The media landscape is constantly changing, with new technology popping up every day. It's important to keep your ear to the ground to make sure you're putting yourself in front of your audience, wherever they may be."
HomeSlice Corporation President/CEO Dean Kinney added "I am extremely proud of the relationship Andy has forged with Snapchat. I am particularly pleased that he is acting inclusively to get all the players involved. Part of what makes the Rally so special is that Sturgis is located in one of the most scenic areas of the country. It was important to us to highlight the major landmarks bikers visit and the many other great features the Black Hills have to offer." Kinney concluded.